The birth chart is a map of the soul's purpose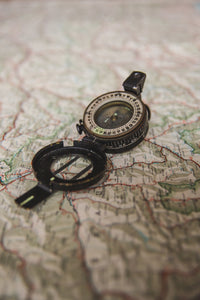 Why Astrology?
Astrology is an amazing tool for self discovery. It enables you to learn so much about yourself so quickly; it's like a karmic shortcut!
Through knowing and understanding ourselves more deeply, we can cultivate greater love and compassion for ourselves and others.
Astrology gives us insight into our inherent strengths and opportunities, while also providing guidance on how to navigate the current life cycle in which we find ourselves.
Do you want to learn to live in synchrony with your natural rhythms and to better balance your inherent qualities? Astrology provides both a road map and a calendar for life!
Let life flow!
*Appointments are Eastern Time*
Get Your Questions Answered!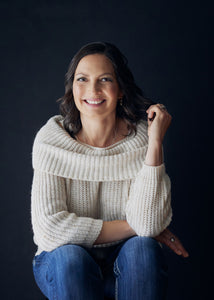 Why Naomi?
As a certified astrologer (CAAE Level 1, 2 & 3, Vocational Astrology & Astrology of Relationships) and certified coach (TAC), I am here to encourage deep transformation and understanding. 
But don't take my word for it! Here's how clients describe me:
Compassionate
Enlightening
A Great Listener
Patient
Insightful
Systematic
Sensitive
Trustworthy
A Delight!
I approach each client connection with respect.  I satisfy my soul by helping others on their own transformative journeys.  I share my nurturing, supportive energy with the world.
It is my honour to help you uncover the lessons of your chart.
About Me
Naomi's reading was: accurate, insightful, delivered with context that was relevant to me, and explained in simple English that was easy to understand.  I have added Naomi's sessions to my existing resource kit, which helps me navigate life in harmony with the flows of nature and the cosmos. 

Dave Huff, Certified Body Talk Practitioner
Naomi has a calm, compassionate, and pragmatic approach. The goal for which I was seeking guidance is an incredibly personal and sensitive matter, and she immediately put me at ease. Naomi was very patient when I would struggle to pinpoint why this particular goal was so important to me. Naomi was able to lay it all out in an easy to execute model, with suggestions I never even thought of.

Janet Perry, RHN, CSNC
After my astrology reading with Naomi, I was FLOORED. Not only did I walk away feeling confident in my career path but I had specific tools from my chart to ensure my next endeavor is successful. The best part? Naomi is a delight! During our time together, Naomi made it easy to understand the information. I loved my reading so much that I'm going to recommend her to my entire newsletter list. 

Licia Morelli, Best Selling Author, liciamorelliwriter.com
As an Astrologer, I found Naomi's reading for me to be refreshing and enlightening.  Her bubbly personality shines through.  She pointed out aspects that I often overlook in my own chart.  Her reading reminded me of what my true soul purpose and calling is.  I loved it and would highly recommend her services.

Kimberly McGrath, Astrologer, Expressions of the Universe
I've never worked with a life coach before and didn't know what to expect. However, I quickly discovered that Naomi is a great listener as well as an excellent support person.  Naomi made me feel very comfortable and kept everything confidential. She was extremely caring and understanding. I'm happy to say that I'm making positive changes in my life and am working towards my goals everyday.

Nuzhat Islam, Entrepreneur
Naomi was great at explaining my first ever astrological birth chart reading.  As a newbie to astrological readings and terminology, Naomi was patient with me and broke things down so that I could understand every part of my reading.  She spent a lot of time with me, and gave me a better understanding of myself as a person, going into my past and into my present state.  If you want to gain some more insight about who you are as a person, your career and your life's path, see Naomi!

Melanie L, Chiropractor
Thank you to Naomi for the insightful reading. It helped me to gain some new perspective about myself and encouraged me to be introspective about who I am and the life events that have shaped me.  Naomi's reading was thorough and detailed and all in the comfort of my very own living room! I would highly recommend it!

BH
With no experience of astrology, I was completely surprised at the accuracy of events in my past, as well as the correlation to the course I am on.  Naomi's reading gave me great insight to myself, as well as what is to come.  I am forever grateful!  What greater gift is there than insight into one's self.

Melissa Joisten, RN, Entrepreneur
I was impressed with the systematic and enthusiastic way Naomi presented the results of the reading. She asked for close attention and gave an enthusiastic detailed account of your research results, stopping often to make sure I have no questions and I'm understanding the terms and ideas. It's very clear that Naomi strongly believes in her practice and wants to share insights with others.

Wayne Callan, Educator